Danny Faragher was active as a recording artist through a golden age of rock. His story is that of a young person pursuing his Rock and Roll dream through a turbulent, but creatively fertile time…the Sixties and Seventies. In a recording career that spanned fifteen years, Danny, along with his band mates, released seven albums and twenty singles, and left behind a legacy of great recordings. Like jewels in the attic, these sides are now being rediscovered and causing excitement.
Danny Faragher's early years were filled with music. He took to it at a very young age and music played an important role in his childhood.
In 1965, he and brother, Jimmy, still in their teens, cut their first records, with Danny's band, the Mark V. From these garage band beginnings, they evolved into the Peppermint Trolley Co., one of the most essential progenitors of the West Coast harmony sound which was blossoming at the time (the late Sixties). The music is now referred to as Sunshine Pop, Psyche Pop, or Baroque Rock. With fellow members, Greg Tornquist and Casey Cunningham, and working with producer Dan Dalton, the P.T.C. had a national hit – "Baby You Come Rollin' Across My Mind ", and released the critically acclaimed album, "The Peppermint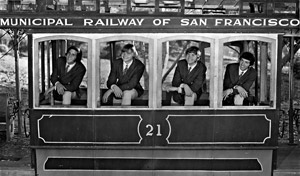 Trolley Co."(Considered by many to be a masterpiece), in which the band experimented and pushed the limits of the genre. In addition to his vocal contributions, Danny pioneered the use of the clavinet, and played highly original counter melodies on the trombone.
In '68 the PTC made numerous TV appearances, including "The Beverly Hillbillies" "Mannix", Dick Clark's "Happening '68", "Upbeat" and "The Donald O'Connor Show".
In early '68, shortly after laying down the track for The Brady Bunch theme song, the boys decided to move in a different direction. They walked away from it all, changed their name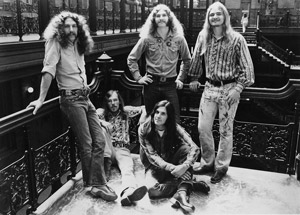 to Bones, and set out to craft a new sound. Within a couple of years they emerged with a singular style; still melodic and vocally sophisticated, but with a more exuberant and soulful vibe. Danny moved to the B3 organ, becoming a master of the drawbars. Hooking up with talented producers, Richard Perry and Vini Poncia, Bones cut two great albums…"Bones" and "Waitin' Here" and had a hit with "Roberta", which featured an edgy lead by Danny at his Rock and Roll best. In '72 the band added Patrick McClure.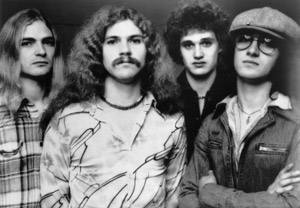 After the group disbanded in 1973, Danny and Jimmy reinvented themselves again, teaming with younger brothers Tommy and Davey to form the Faragher Brothers, a great Blue-eyed Soul band. The brothers released four albums…"The Faragher Bros."(Considered a classic), "Family Ties", "Open Your Eyes" and "The Faraghers" (The latter two featured younger siblings Pammy and Marty). The band charted with the single "Stay the Night" in '79. The group appeared on "American Bandstand", and "Soul Train", and shared the stage with acts like Rufus, and War, before calling it quits in 1980.
Danny has written and performed music for the television sitcoms, "The Facts of Life", and "Who's the Boss", and has also sung on the recordings of Kiss, Camper Van Beethoven, Melissa Manchester, David Pomerantz, Lynne Andersen, and others. As an instrumentalist, he's played harmonica, B3 organ and trombone on records of top artists, including… Ringo Starr, Martha Reeves, the Pointer Sisters, E.G. Daily, and Full Swing.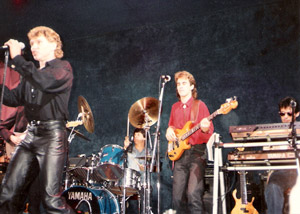 Danny served as the musical director for the play, "Working", at Santa Monica's Mayfair Theater, acting and singing in the production. He was a featured vocalist with the highly respected LA Jazz Choir, and sings every Holiday Season with the Caroling Company, an a cappella group featured in the Adams Family Movie. He also has a popular vocal group, Daddy Cool, who perform Doo Wop, and Rock and Roll tunes in a zany but highly musical way.
Inspired by seeing the great blues harmonica player, Rod Piazza, Danny set about improving his skills on the harp, and has become an exciting and original blues stylist. In addition, he studied chromatic harmonica with the late, great David McKelvy, and is proficient in many styles, including Jazz, Blues, Soul, and Classical.
Danny began teaching music in 1998, and has a full roster of students who are learning piano, voice, harmonica, flute, trombone, ukulele, and songwriting. With son Bryan, he owns a recording studio, the Blueprint Sound, and he has produced, played and sung on the recordings of up- and -coming acts such as Samantha Ellin, and Ghost Animal. He still writes and records his own material (Check out his latest recording, the exciting "Pacific Blue", in which Danny revisits the Sunshine Pop of his youth, bringing to it a Soul sensibility), and performs in concert as a solo act.
In 2000, the first two Faragher Brothers LPs were reissued on CD by Sony (Japan). They sold out within months, and now fetch a hefty price on line. In 2009, Cherry Red/ Now Sounds, a label out of the U.K., released a CD reissue of the Peppermint Trolley Co. album under the title, "Beautiful Sun". The package also includes sixteen bonus tracks, including the Mark V singles, and an eighteen page glossy booklet with lots of photos and information.
See Also:
Early Years
Mark V
Peppermint Trolley Company
Bones
The Faragher Brothers