February 10, 2016 in Events, Happenings
Our brother, author and Yale professor of history, John  Mack Faragher (Johnny to us),  has just released
his latest book – Eternity Street – Violence and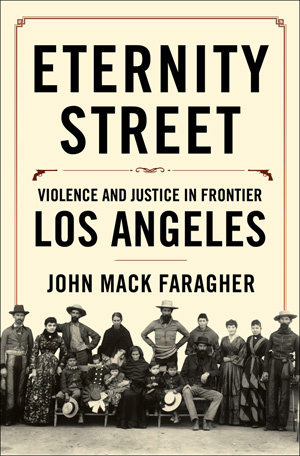 Justice in Frontier Los Angeles.
The book is creating a lot of excitement, catching the attention of respected radio host, Larry Mantle, who invited John to be interviewed on KPCC's 'Air  Talk. It was a great interview.
The book is fascinating, a great read. Forget Tombstone and Dodge City, the real wild west started right here.